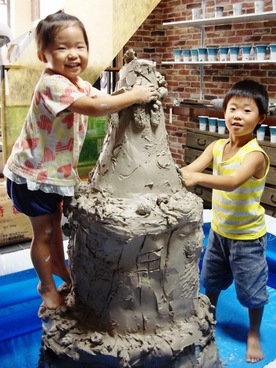 When you visit Arita, you MUST play with the clay first!
"This is the place where play, creation and art are united"
Our studio offers pottery making experience and painting. You can make it with white porcelain. We have 15 potter's wheels available and it is wheelchair-accessible. We also provide the right size of apron for you. Don't worry about getting dirty. The pottery teacher will guide you carefully, so please do not hesitate to join us. Just follow your heart and let's make shiny Arita wares with your own hands.
〒844-0006
Address: 2-1-17, Akaemachi, Arita-cho, Nishimatsuura-gun, Saga
Business hours: 10:00 - 17:00
Holidays: open all year round
Topics
The first floor of the building is for the pottery making experience and the second floor is for painting.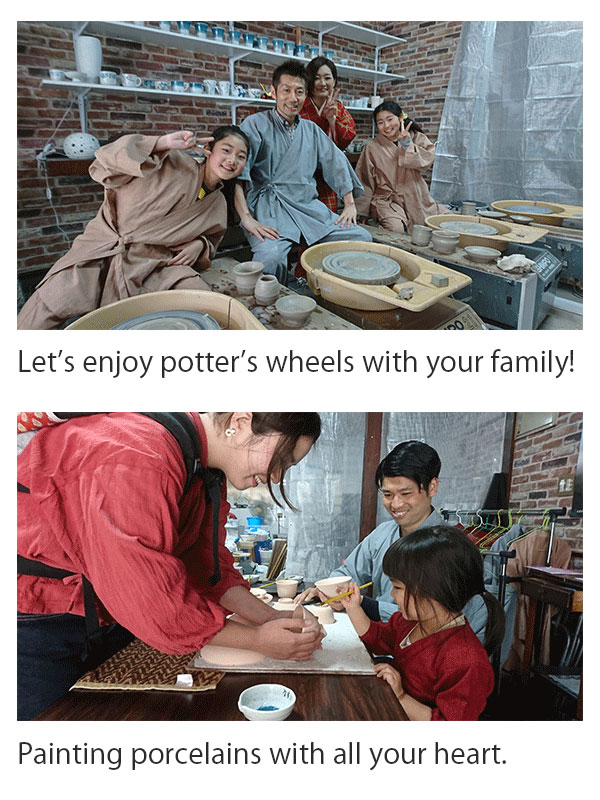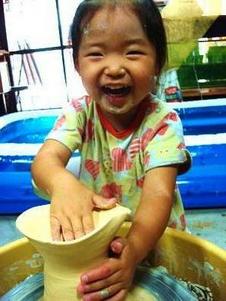 ◆Playing with a clay Mountain
◆Special workshops for Japanese seasonal events
(Painting or pottery making: 2,000 yen for adults, 1,500 yen for kids younger than a junior high student)
For example, Setsubun, Hinamatsuri, boy's doll festival, star festival, Japanese wind-bell for summer, Maneki-neko, pottery decorations for Christmas and making animals for the year's Eto. We can also comply with your request.
◆A pleasant stroll through Arita's history